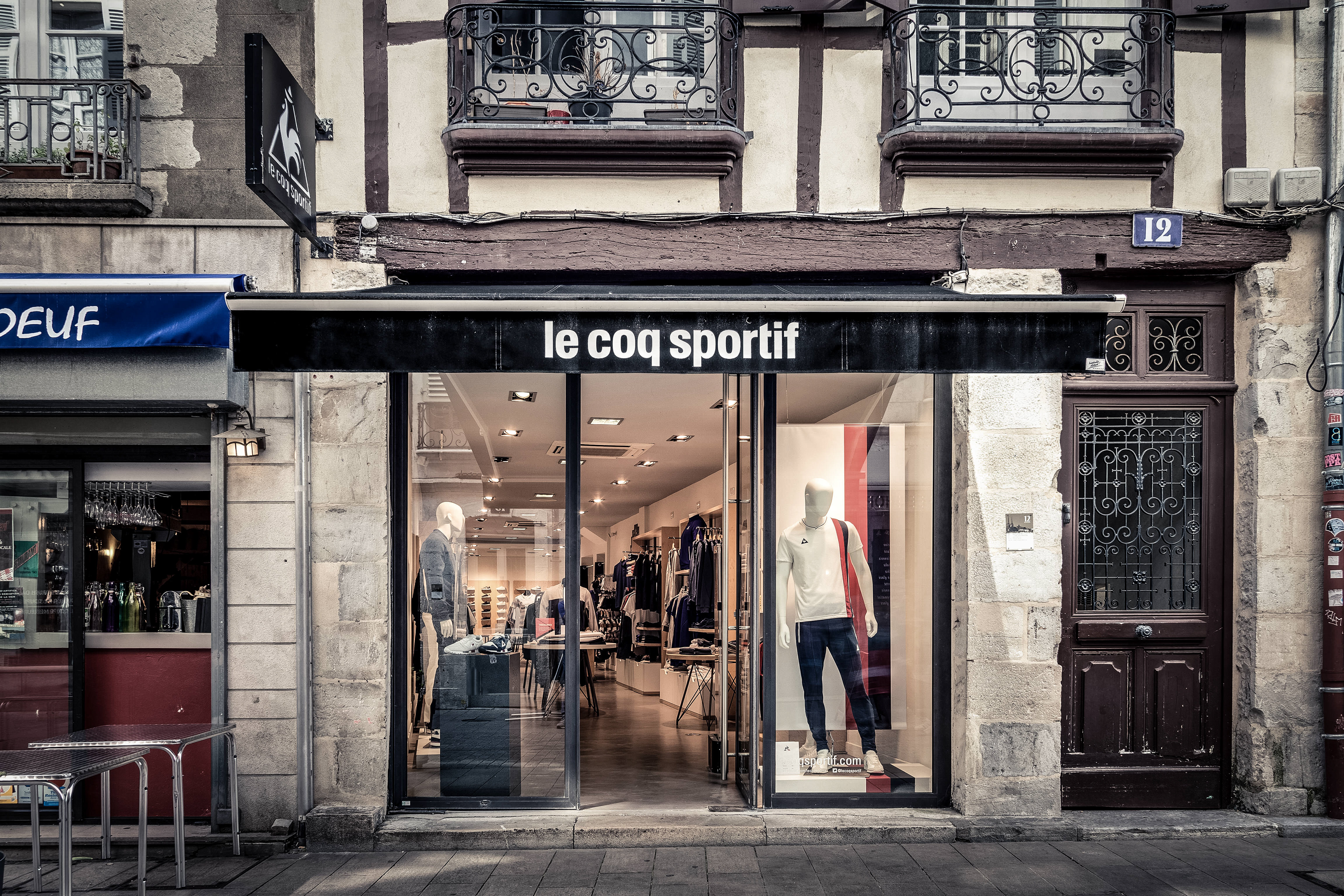 1882, Romilly-sur-Seine. Dans son atelier de bonneterie, 
Emile Camuset confectionne ses premiers maillots en jersey pour ses amis sportifs. 
Sans le savoir, il donne naissance au coq sportif qui traversera un siècle.
Fournisseur du sport français dès les années 1920, 
des fédérations aux clubs professionnels et amateurs, 
que ce soit dans le cyclisme, le football, 
le rugby ou le basket, le coq sportif a accompagné 
les performances sportives d'hommes et de femmes.
Emile Camuset was, above all, a sports fan. 
When he founded le coq sportif in 1882, 
he made his first jerseys for his friends, 
who shared his passion for sport.
The brand grew up shoulder to shoulder 
with professional sports in France. 
By 1920 it had become the official supplier to 
France's professional soccer, rugby, 
basketball and track and field associations.